The Lake Kickapoo Volunteer Fire Department maintains a ready fleet of trucks which include our new "pride of the fleet" 2011 Ford F-750 4-wheel drive structure/brush fire truck which has a 1,000 gallon water tank and 30 gallon foam system. It is equipped to handle first responder accidents and medical emergencies as well as structure fires and wildland fires. It is equipped with a "Jaws Of Life" system to help in cutting or prying to free accident victims from difficult situations.
Also in the fleet is a 2006 Ford F-350 4-wheel drive brush/quick response truck that holds 300 gallons of water. This truck allows us a quicker response to accidents, fires or medical emergencies than our newer and larger truck and allows the fire dept. to quickly access the situation at hand. It is also lightly equipped for first response of accidents and medical emergencies.
The fire dept also has an older 1975 Mack tanker truck that holds 3,000 gallons of water and is designed to refill our other trucks as well as other county trucks in mutual aid situations. It also has the ability to function as a fire truck and can pump water through multiple 1 1/2" hoses and can be used on structure fires.
The fire department also has an older, 1990 5-ton Military converted, 6-wheel drive brush truck that carries 1,000 gallons of water and is frequently used on wildland fires but can also be used in structure fire situations if necessary.
These trucks and their onboard equipment help the Lake Kickapoo Volunteer Fire Department to be prepared to handle virtually any emergency situation that may come their way.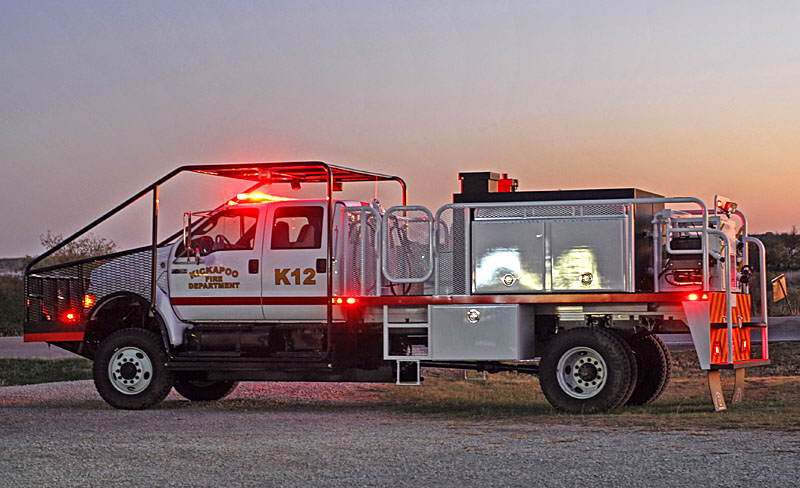 Ford F-750 Brush/Structure Fire Truck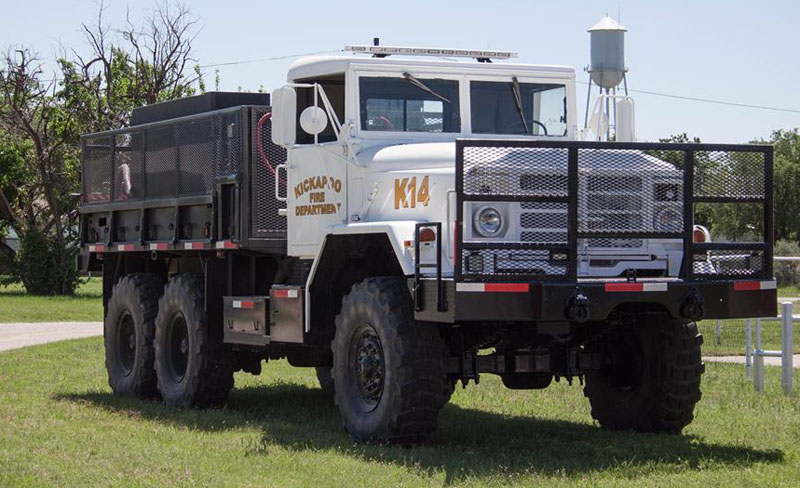 5-Ton Military Brush Truck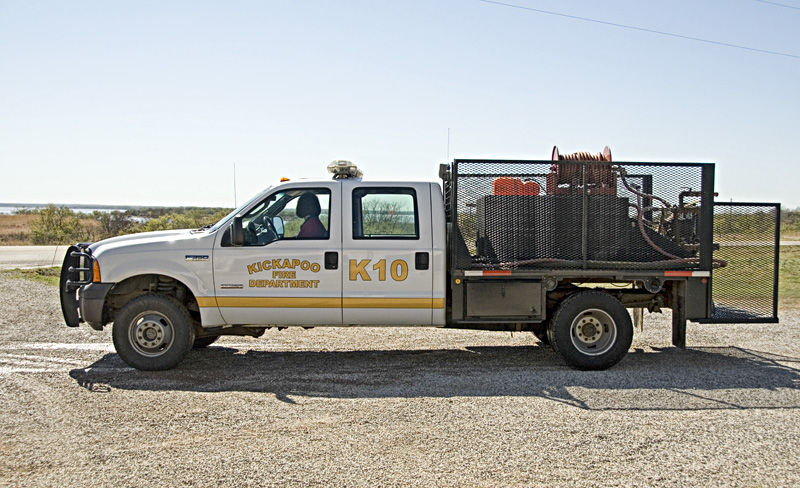 Ford F-350 Quick Response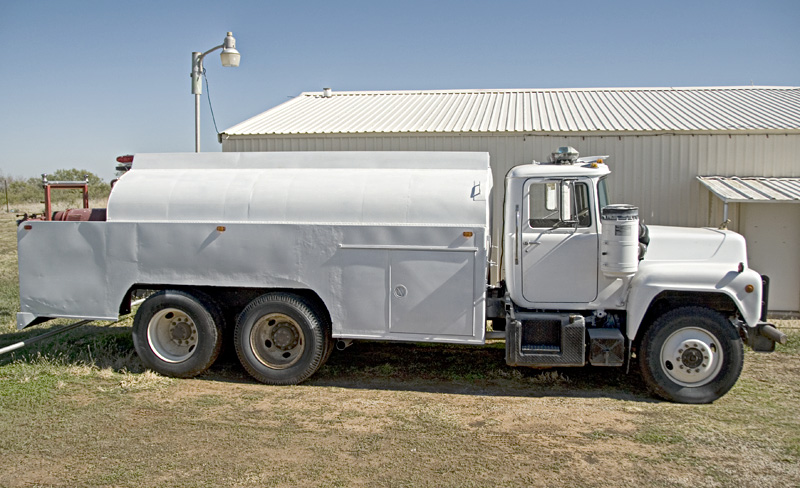 Mack 3,000 Gallon Tanker/Tender